DIS_COURSE #1 ATT INKLUDERA BOENDE I STADSUTVECKLING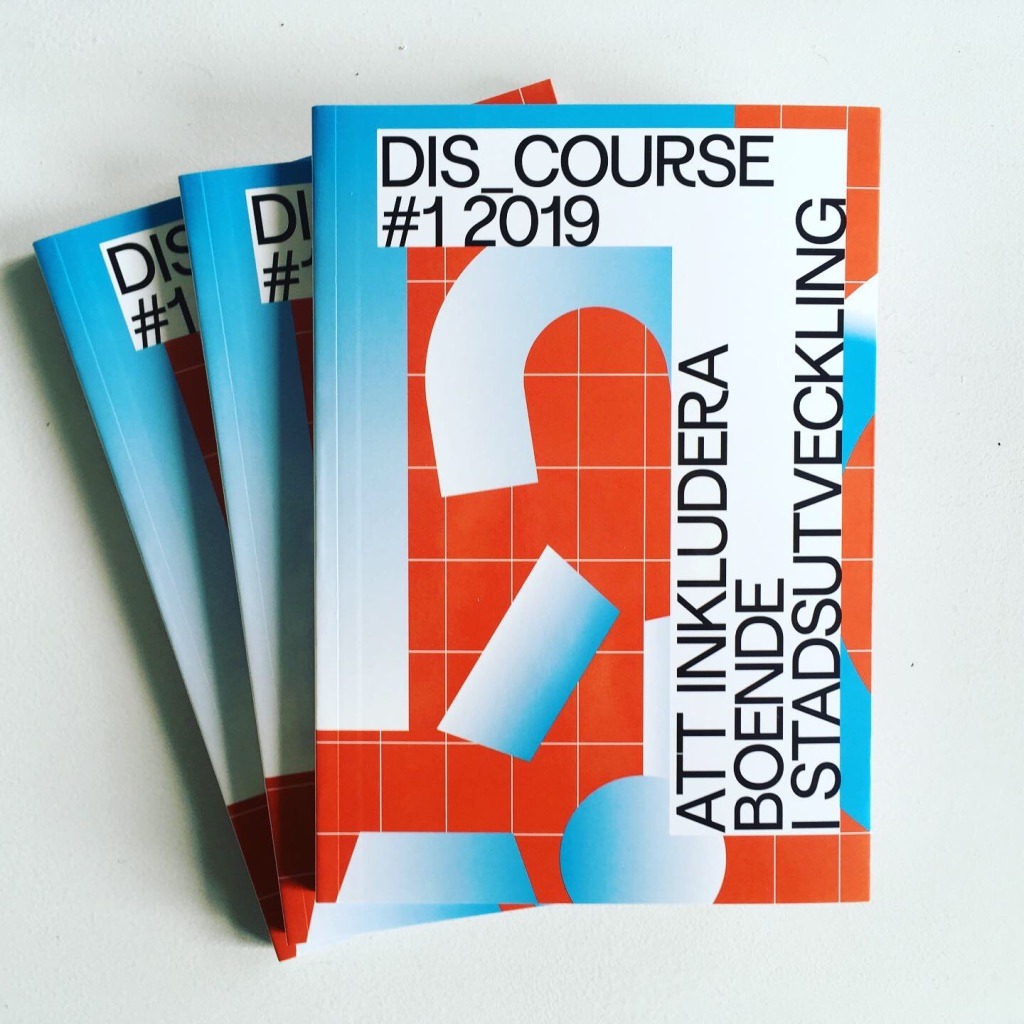 DIS_COURSE #1 2019 ATT INKUDERA BOENDE I STADSUTVECKLING (TO INCLUDE CITIZENS IN URBAN DEVELOPMENT) is a publication about citizen participation and involvement of local stakeholders that takes its departure in Disorder's collaboration with children and teenagers to redesign and activate Biblioteksplatsen and Tandläkarplatsen in Malmö, Sweden.
DIS_COURSE #1 is a compilation of the process from Disorder's point of view. We hope that we, by sharing our knowledge and experience gained in the process, can contribute to a more equal and including urban development practice. We want to give a huge thanks to everyone who, during the process, shared their time and commitment to make a redesign of the two sites possible. 
Texts: 
Disorder
Maria Hellström Reimer
(professor in design in theory and practice, and the Director of the national Swedish Faculty for Design Research and Research Education, Malmö University)
Sabina Jallow
(landscape architect, lecturer and PhD fellow, Malmö University)
Anne Cunningham
(participatory design consultant and PhD fellow, Lincoln University, NZ & Copenhagen University, DK)
Annie Brodin
(master in landscape architecture and former intern at Disorder)
Photos: Disorder
Graphic Design: Sakaria Studio
Font: Marguerite Grotesk
Print: Greif Printhouse
DIS_COURSE #1 2019 is financed with support from Stiftelsen Langmanska Kulturfonden.
DIS_COURSE #1 2019 is the first issue in Disorder's publication series DIS_COURSE.
Want to get your hands on a copy? Send an e-mail to Karin@disorder.nu.