DESIGNLABB ROSENLUND / THE BOOK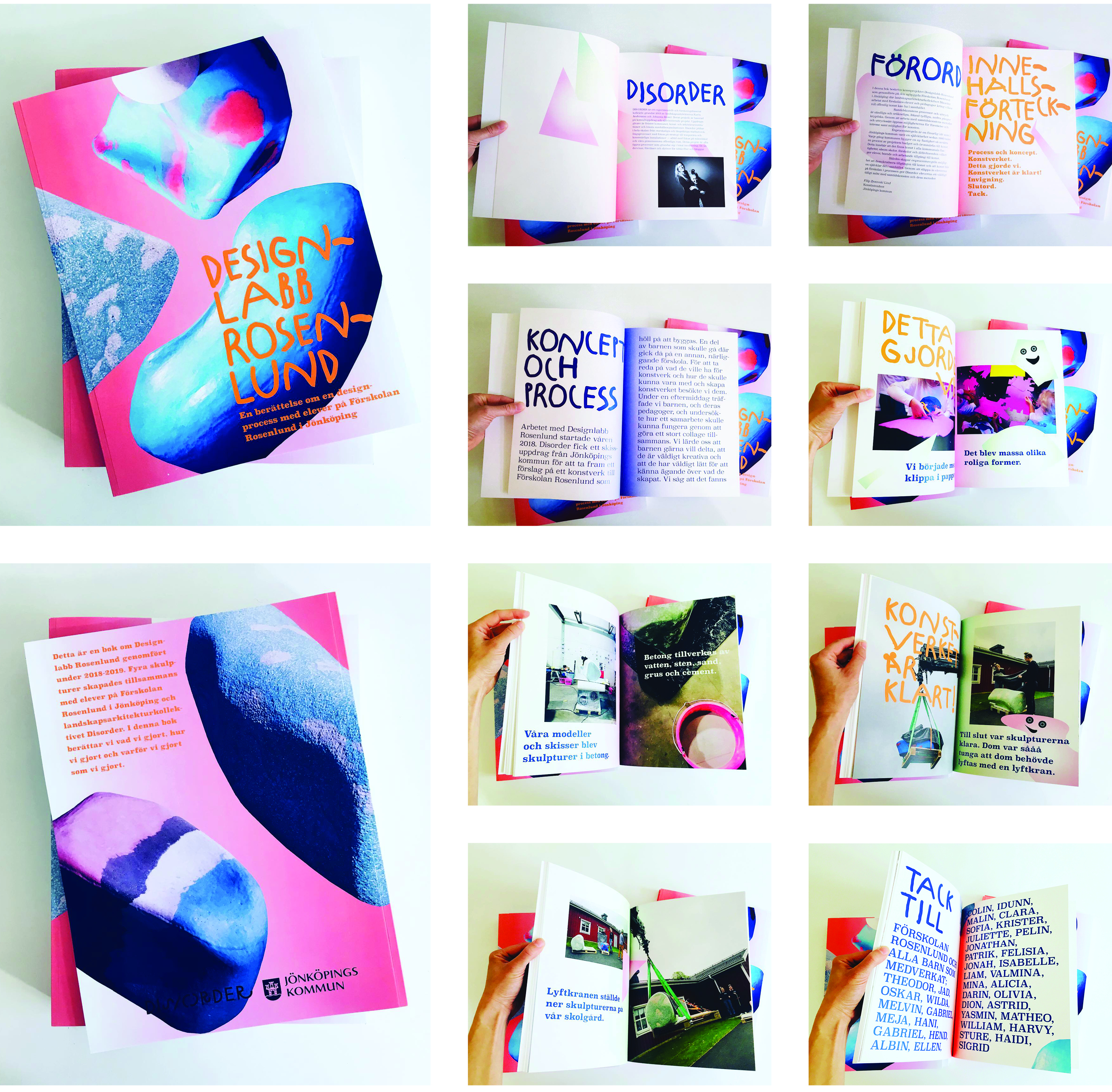 Our new book about the process behind Designlabb Rosenlund is out. We produced a public art piece, four concrete sculptures, in a co-creative design process together with children at the Rosenlund Preschool in Jönköping between 2018 – 2019. In this book we tell you what we have done, how and why.
Part I. The process behind the public art piece in text.
Part II. The process in pictures. Can be read by anyone between 1 -101 years old.
Part III. Concluding remarks by Disorder.
The book is produced by Disorder for Jönköping Municipality.
Editors: Disorder
Text: Disorder + preface by Filip Zezovski Lind
Photo: Disorder & Marcus W Carlsson
Graphic design: Disorder
Title font: by the children at Rosenlund Preeschool