Rosengård Centrum part II – Design Process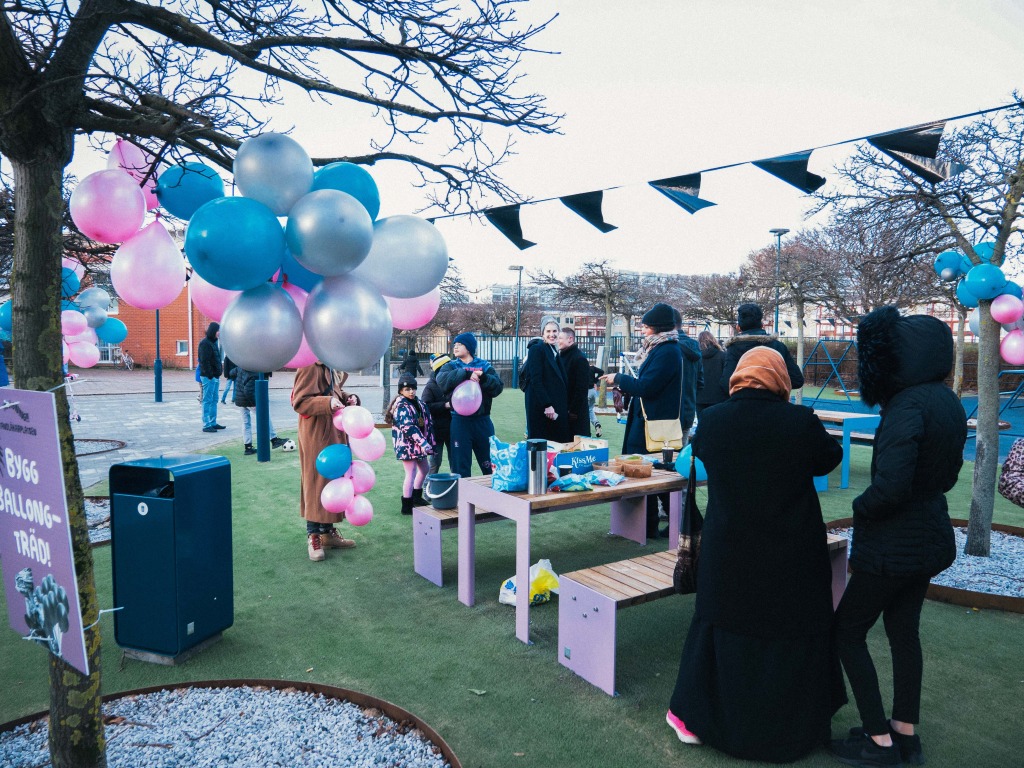 In 2017, Disorder continued to develop a proposal with young people for a permanent redesign of the Library place as well all of the outdoor environments closest to the Rosengård shopping center. Trianon (property owners) had received financial support from the National Board of Housing, Building and Planning for rebuilding the outdoor environments closest to the center. The ambition was that residents of the neigbourhood would be involved in the new design. Focus on Disorders work was on local involvement and increased democratization of urban development processes.
Disorder continued its collaborations with Tegelhuset (the local youth club) and the local library (Rosengårdsbiblioteket).  A group of young people from Tegelhuset between the ages of 15 and 18, paid by Trianon for their work, became Disorders colleagues. Initially, focus was this group of young people from Tegelhuset and then gradually more people were included in the process. Together we explored the sites and analysed them – to better understand the needs and wishes of the residents. We also investigated form/shape/colours together. This eventually led to a design program for the outdoor environments of Rosengård Center, which then led to the permanent redesign of two sites, one outside the Library and one outside the dentists.
December 16, 2017, was the grand opening of the Library site and the Dentist site. All activites organized during the opening had children and young people as target group and were interactive and co-creating. Many local actors participated in the grand opening with both activities and sponsorship. This was an important part of establishing the sites with what we call site-creating activities.