DIS/ORDER @ LONDON FESTIVAL OF ARCHITECTURE JUNE 28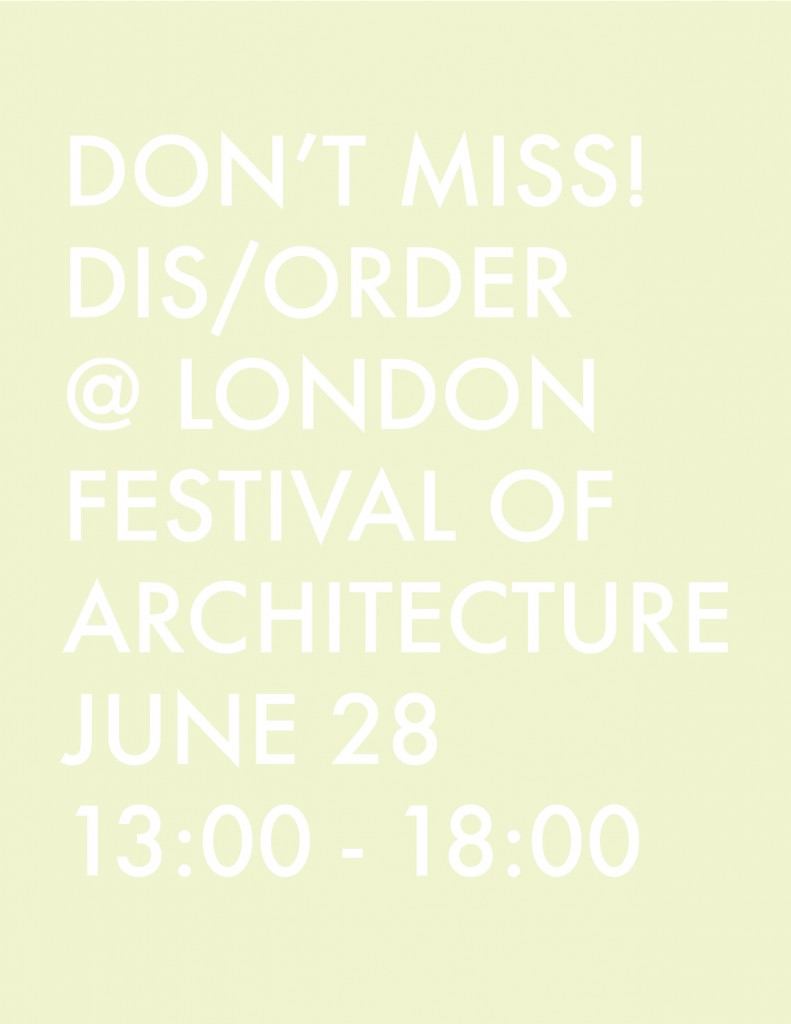 GET OUT OF HERE!
ORGANIZED BY: DIS/ORDER
VICTORIA EMBANKMENT
WC2R 2NS
London itself is a work in progress. A city is constantly transforming due to political policies, market driven urban development and the everyday life of its inhabitants. Getting to know a city is also a work in constant progress, especially a city the size of London. We often take the same route to work every day, have our favorite shops and restaurants. To discover new parts of our city is not always easy. GET OUT OF HERE! speeds up the pace of the progress of getting to know your city by leading the participant through streets and to places they may not visit on their own initiative. The meeting point is at the "geographical centroid" of London, at coordinates 51°30'37.6"N 0°06'56.3"W at Victoria Embankment, London WC2R 2NS, by an iron bench in front of King's College London.
Send an email to karin.stangby@gmail.com with your name to register before 21st of June, and we'll get back to you with more information.