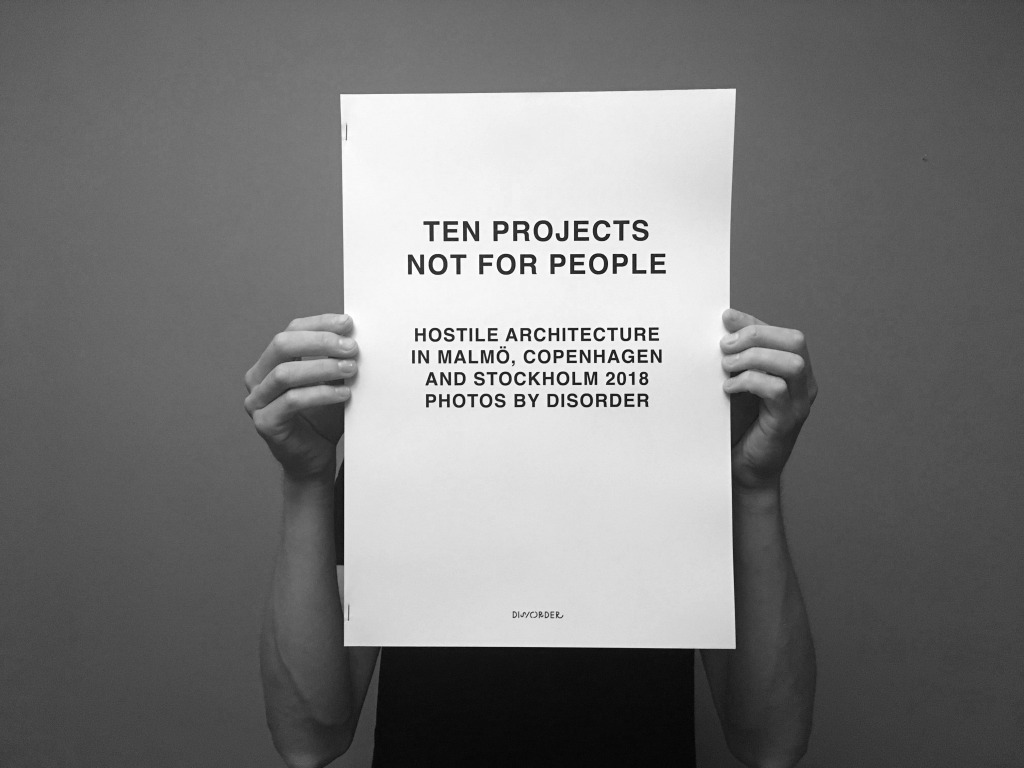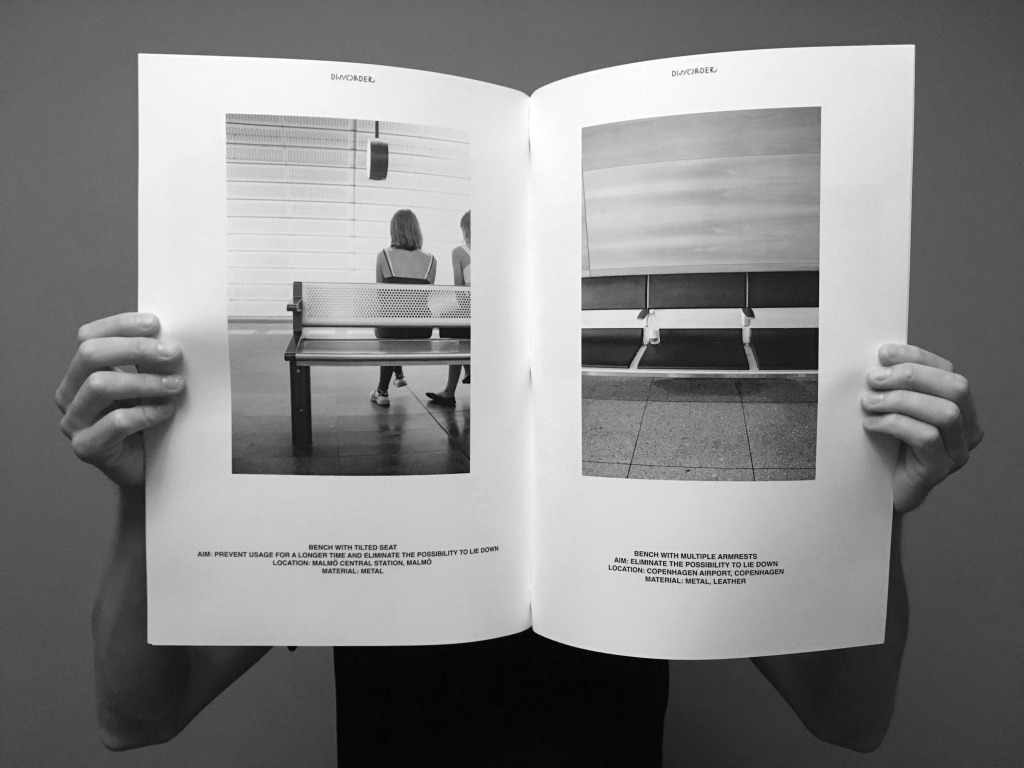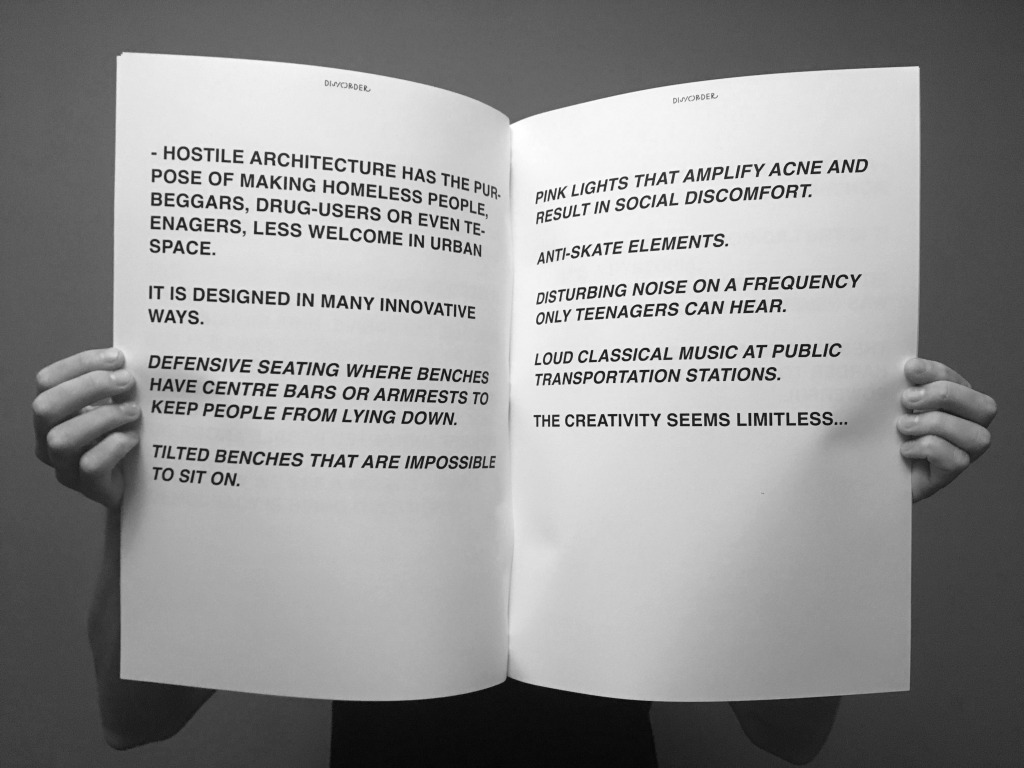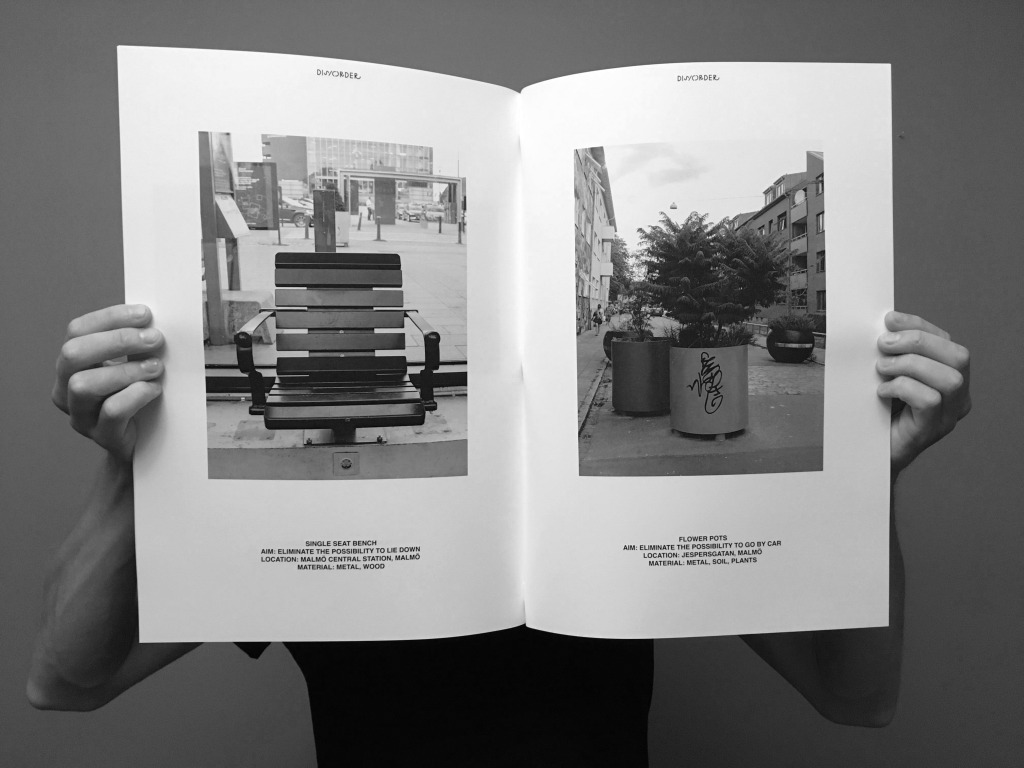 TEN PROJECTS NOT FOR PEOPLE
Publication commissioned by Form/Design Center for the
exhibition XOXO. 
Publication by Disorder on hostile architecture in Malmö, Copenhagen and Stockholm. The publication was part of the exhibition XOXO at Form/Design Center in Malmö and the 2018 Venice Biennale of Architecture.
Text and photo by Disorder.